Free shipping and 15 days return ​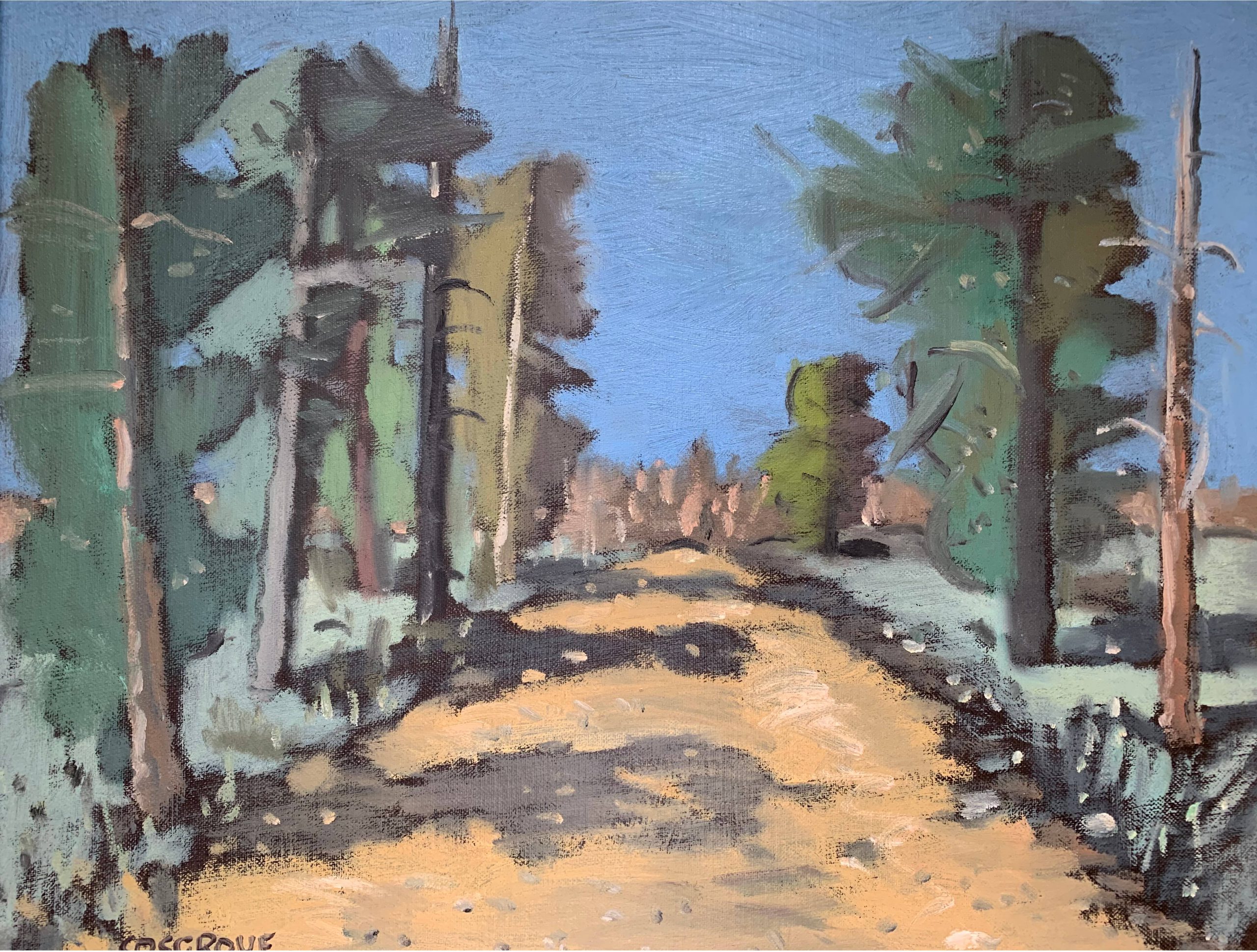 Stanley Cosgrove is best known for his paintings of clusters of dreamy and full of silence trees typically painted in soft, pastel colours that reflects his interest in the fresco technique and his focuse on masses of colour, form and patterns.
This work represents not so much a forest landscape but rather a delicate and light wisp of trees lining a walking trail that seems too perfect for this world. Cosgrove's soft and gentle painting style and his use of pastel tones gives his paintings a feeling of stillness and calmness.
signed lower left;
signed and dated "November 1977" on the reverse;
titled on a gallery label on the reverse
Dominion Gallery, Montreal, Canada
Artwork details

Free shipping

Free return

Secure payments
Dominion Gallery, Montreal, Canada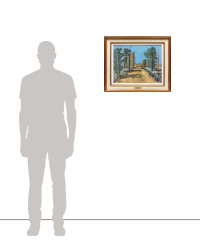 Free shipping within Canada; Ships in 2 days from Montreal, Canada
View Details


This piece can be returned within 15 days. Free! View Details


You can pay by credit and debit card, PayPal, or bank e-transfer. View Details

Artwork by / Les oeuvres de Stanley Cosgrove
Stanley Cosgrove

Buste de jeune femme

Oil on canvas panel

16 x 12 in

3500

Stanley Cosgrove

Untitled

Oil on board

10 x 12 in

2200

Stanley Cosgrove

Paysage

Oil on board

10 x 12 in

2200

Stanley Cosgrove

Charcoal on paper

8.5 x 12 in

750

Stanley Cosgrove

Untitled

Pastel on paper

15 x 12 in

875

Stanley Cosgrove

Untitled (Nude)

Charcoal on paper

16.25 x 11.75 in

850

Stanley Cosgrove

Untitled

Charcoal on paper

16 x 13.5 ins

750

Stanley Cosgrove

Nu couché

Lithograph

13 x 22 in

250

Stanley Cosgrove

Oil on board

12 x 16 in

Sold

Stanley Cosgrove

Winter scene, mount Victoria, Hudson

Oil on board

10 x 12 in

Sold

Stanley Cosgrove

Oil on canvas panel

9 x 12 in

Sold

Stanley Cosgrove

Sous-bois, Hudson

Oil on canvas

10 x 12 in

Sold

Stanley Cosgrove

Untitled

Oil on board

10 x 8 in

Sold

Stanley Cosgrove

Untitled

Oil on board

20 x 16 in

Sold

Stanley Cosgrove

Oil on board

14 x 18 in

Sold

Stanley Cosgrove

Nature morte à l'orange

Oil on board

12 x 16 in

Sold

Stanley Cosgrove

Treescape

Oil on canvas

20 x 24 in

Sold

Stanley Cosgrove

Oil on canvas

16 x 20 in

Sold

Stanley Cosgrove

Bouquet de fleurs

Oil on canvas panel

16 x 12 in

Sold

Stanley Cosgrove

Landscape

Oil on canvas

24 x 20 in

sold

Stanley Cosgrove

Still life with oranges

Oil on board

10 x 12 in

Sold

Stanley Cosgrove

Still Life

Oil on canvas

16 x 26 in

sold

Stanley Cosgrove

Autumn forest

Oil on canvas

16 x 20 in

Sold

Stanley Cosgrove

View through a forest

Oil on masonite

16 x 20 in

Sold

Stanley Cosgrove

Pear and Orange

Oil on board

9 x 12 in

Sold

Stanley Cosgrove

Portrait of a young Woman

Oil on canvas panel

16 x 12 in

Sold

Stanley Cosgrove

Trees and blue sky

Oil on canvas panel

10 x 12 in

Sold

Stanley Cosgrove

Untitled

Charcoal on paper

17 3/4 x 12 in

sold

Stanley Cosgrove

Untitled

Charcoal on paper

19 x 25 in

sold

Stanley Cosgrove

Untitled

conté on paper

9.25 x 14 in ( sight )

sold

Stanley Cosgrove

L'attente

Lithograph

12.5 x 14 in

Sold