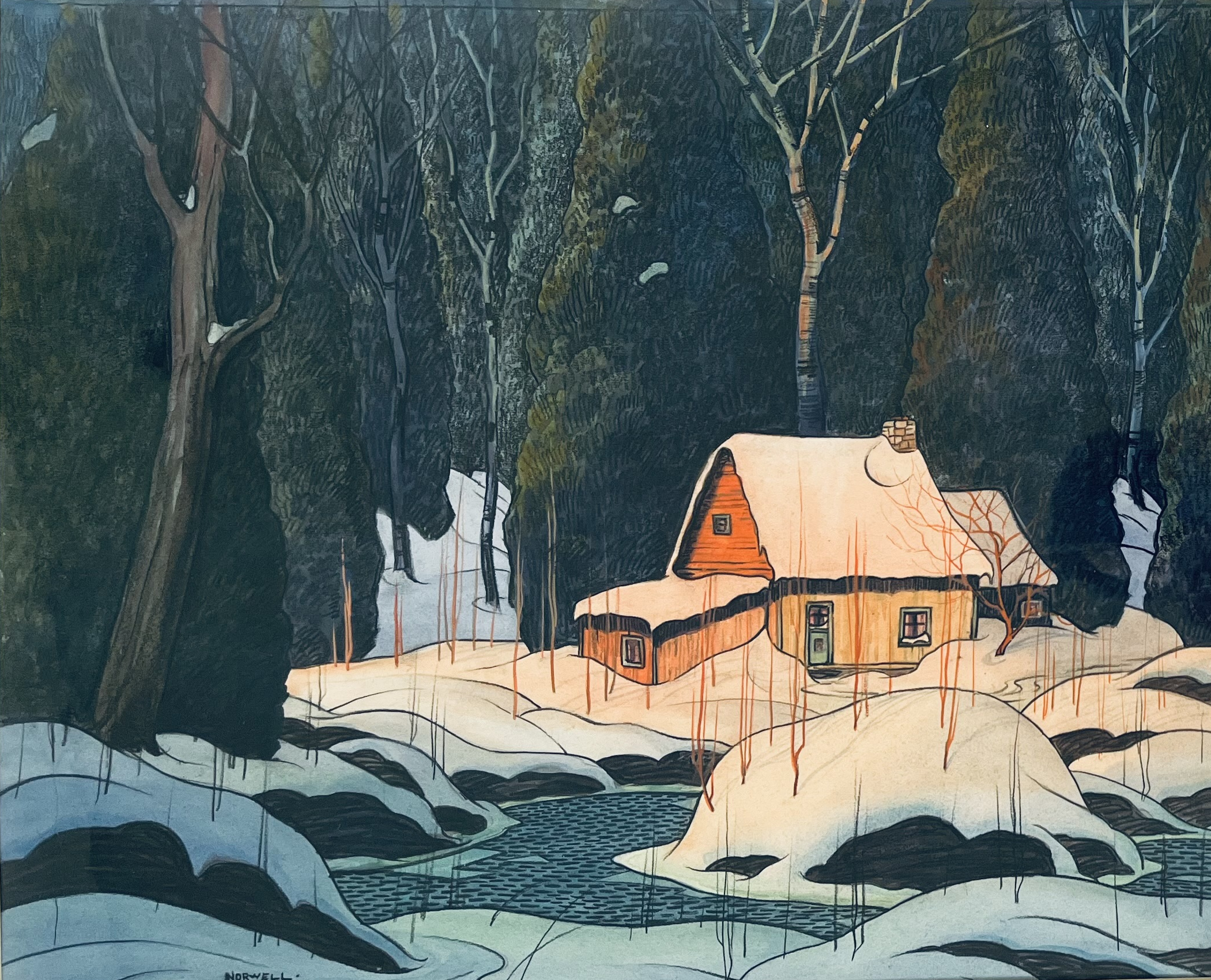 Graham Noble Norwell was a Scottish-born Canadian painter best known for his portrayals of the rural landscape around the Laurentian Mountains in Quebec. He employed simplified shapes and forms in his paintings in order to focus on color and atmosphere rather than detail.
Born on December 11, 1901 in Edinburgh, United Kingdom, Norwell's family moved to Montreal, Canada in 1914. He went on to study at the Ontario College of Art in Toronto under Arthur Lismer and George A. Reid. Norwell subsequently traveled throughout Europe, where he was taught by Augustus Edwin John. He exhibited with the Royal Canadian Academy of Arts from 1921–1943, and the Art Association of Montreal between 1922–1943. Today, his works are in the collection of the National Gallery of Canada in Ottawa and the Art Gallery of Toronto, among others. Norwell died in 1967 in Sainte-Agathe, Canada
Kastel Gallery, Montreal.
Artwork details

Free shipping

Free return

Secure payments
Kastel Gallery, Montreal.
Free shipping within Canada; Ships in 2 days from Montreal, Canada
View Details


This piece can be returned within 15 days. Free! View Details


You can pay by credit and debit card, PayPal, or bank e-transfer. View Details

Artwork by / Les oeuvres de Graham Noble Norwell