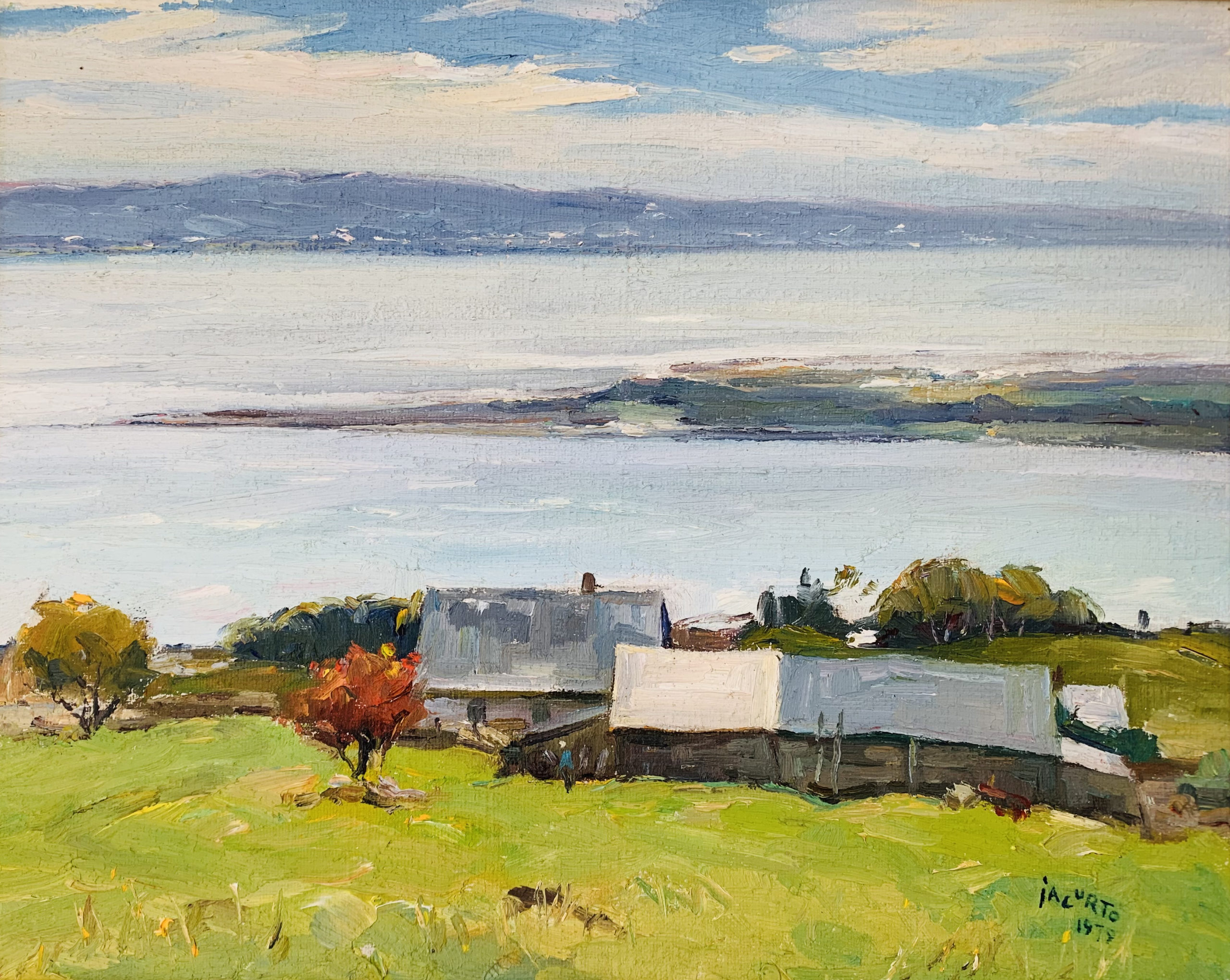 L'Isle-aux-Coudres is a municipality in Quebec, Canada, in the Charlevoix Regional County Municipality in the Charlevoix area of the Capitale-Nationale region. It is located on and contiguous with Coudres Island (Île aux Coudres), located in the St. Lawrence River about 6 kilometres (3.7 mi) south from the mainland.
The island was named by Jacques Cartier during his second expedition in 1535 for the many nut-bearing trees on the island. "Coudriers" is the archaic French word for Hazel tree. Whereas the modern French spelling for "island" is île, the municipality uses the old French spelling of Isle.
Its population centres include La Baleine in the north-east, (Saint-Louis-de-)l'Isle-aux-Coudres in the south, and Saint-Bernard-sur-Mer in the north-west facing Baie-Saint-Paul. A free ferry service connects Saint-Bernard-sur-Mer to Saint-Joseph-de-la-Rive on the north shore of the gulf.
Formerly, porpoise fishing was practised on a broad basis, supplemented by some boat construction. Today tourism is the main industry, and the place is known for its historical sites, tourist accommodations, and craftspeople. On the beach near the ferry dock, there is a shipyard that is home to craftsmen who work according to ancestral techniques.
Signed and dated 79 lower right ;
signed and titled verso
Private collection, Montreal
Artwork details

Free shipping

Free return

Secure payments
Private collection, Montreal
Free shipping within Canada; Ships in 2 days from Montreal, Canada
View Details


This piece can be returned within 15 days. Free! View Details


You can pay by credit and debit card, PayPal, or bank e-transfer. View Details

Artwork by / Les oeuvres de Francesco Iacurto
Francesco Iacurto

Untitled

Oil on board

12 x 16 in

1400

Francesco Iacurto

Venice

Oil on canvas

19 1/2 x 25 1/2 in

1800

Francesco Iacurto

Charlevoix

Oil on canvas

20 x 24 in

3500

Francesco Iacurto

Les éboulements

Oil on canvas

10 x 12 in

sold

Francesco Iacurto

Untitled

Oil on canvas

8 x 10 in

Sold

Francesco Iacurto

Village de Charlevoix

Oil on canvas

12 x 16 in

Sold

Francesco Iacurto

Québec vue du bassin Louise

Oil on canvas laid down on board

8 x 10 in

Sold

Francesco Iacurto

Quebec City-Lévis Ferry

Oil on masonite

22 x 28 in

Sold

Francesco Iacurto

Oil on canvas panel

12 x 10 in

Sold

Francesco Iacurto

Untitled

Oil on canvas

22 x 28 in

Sold

Francesco Iacurto

Les Éboulements

Oil on canvas

16 x 20 in

Sold

Francesco Iacurto

Untitled (Passage du Chien-d'Or, Quebec City)

Oil on canvas

35 x 24 in

Sold