Henri L. Masson, LL.D., R.C.A., O.S.A.
Born: Belgium: Namur 1907-01-10
Died: Canada: Ontario, Ottawa 1996-02-09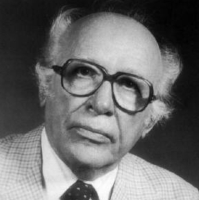 Henri Léopold Masson combined his narrative abilities with a fluid Group of Seven style. He lived in Ottawa from 1921 and began exhibiting nationally in 1938. His themes reflect his belief in the unity of nature and art. Cityscapes and landscapes reveal a sense of place and time. Masson used a loose, vigorous brush style in many media. His best works are full of detail and movement, with a broad range of colour, and convey a sense of immediacy to the viewer.
Henri Masson was born in 1907 in Spy, small town near Namur, Belgium. His father died in 1919 when Henri was 12 years old. Shortly afterwards Henri and his mother moved to Brussels. Two years later she decided to immigrate and in 1921 they settled in Ottawa, Canada after she remarried a Canadian soldier.
Henri, then fourteen, enrolled in the St. Jean Baptiste School, administered by the Christian Brothers. Two years later, in 1923 Henri started as an apprentice in a metal-engraving shop decorating jewels and chase metal ornaments, becoming a master engraver in 1932 at the age of twenty-five. In 1929 he married Germaine Saint Dennis and they had three children, Armande (1930), Carl (1937) and Jacques (1939). Not being by nature a bohemian, Masson earned his living as an engraver until 1945, ensuring the security of his family. During these years Masson attended the Ottawa Art Association and the Ottawa Art Club. The visits to the National Gallery where he discovered the work of the Group of Seven had inspired him to develop his own colourful style. For all week he still remains busy silver engraver for a firm of wholesale metalsmiths but on Saturdays and Sundays afternoon Masson would paint rolling hills of Gatineau Valley, north of the Ottawa River.
Masson first exhibition to which he submitted a selection of watercolors, pastels and drawings was in 1933 at the Caveau a group of francophone painters in Ontario, founded in 1932 in Ottawa. His first showing of oil paintings was in 1936 in an exhibition at the Ontario Society of Artists in Toronto. In 1938 Masson had his first solo exposition at the Picture Loan Society followed by another solo exhibition in 1939 at the Caveau selling his first paintings few years later.
In 1941 Henry Masson has become a member of Canadian Group of Painters (CGP) that succeeded Group of Seven. The founding members of the CGP included several former Group of Seven members including Lawren Harris, A.J. Casson, Arthur Lismer, A.Y. Jackson, F.H. Varley and Franklin Carmichael. Same year he also joined the Canadian Society of Painters in Watercolor and the Société des Arts Graphiques.
In 1942 Masson exhibited in Addison Gallery, Massachusetts along with A.Y.Jackson, Philip Surrey, Lawren Harris, Edwin Holgate, David Milne and Goodridge Roberts. In 1944 The National Film Board produced a documentary film which discussed Henri Masson and his art along with Marc-Aurele Fortin, Jean-Paul Lemieux, Alfred Pellan and Andre Bieler. In 1945 he was elected President of the Ottawa branch of the Federation of Canadian Artists with Laurence Hyde as Vice-President.
In 1948 he moved to Kingston and began teaching summer classes at Queen's University. He taught at Queen's University Summer School in Kingston from 1948 to 1952. Same year Masson moved back to Ottawa and from 1948 to 1950 he was an instructor of children's classes at the National Gallery of Canada. In the summer of 1954, he taught at the Banff School of Fine Arts and later at Ashbury. In 1955 he was granted an Honorary Doctor of Laws Degree from Assomption College in Windsor, Ontario. That same year he taught at the Kingsmere Summer Festival along with A.Y. Jackson.
A painting by Henri Masson was acquired by Princesse Alice and King Georges VI in 1941 and one of his work was presented as a gift of Government of Canada to Princess Margaret in 1967. From 1943 to 1957 the National Gallery of Canada has acquired 6 artworks by Henri Masson, for comparison – the Gallery acquired 7 works by Cosgrove and 6 by Borduas during the same period. Henri Masson is represented in the permanent collections of corporations, public galleries, and universities including National Gallery of Canada, Museum of Quebec, The Art Gallery of Ontario, The Winnipeg Art Gallery, The Saskatoon Art Gallery, Edmonton Art Gallery, The Art Gallery of Vancouver.
Ottawa Art Association
Ottawa Art Club.
National Gallery of Canada
Museum of Quebec
Museum Lord Beaverbrook
Art Gallery, Ontario
Art Gallery, Hamilton
Art Gallery, Windsor
London Public Library and Art Museum
Art Gallery, Saskatoon
Art Gallery, Edmonton
Art Gallery, Vancouver
Art Gallery of Greater Victoria
Concordia University, Montreal
Ottawa University
University College, Toronto
Université de Montréal
Memorial University of Newfoundland
McMaster's University, Hamilton
Agnes Etherington Art Centre, Kingston
Norman Mackenzie Art Gallery, Regina
Musée de Joliette, Quebec
Galerie Nationale du Vénézuela, Caracas
Vinadelmar Museum, Chili
Bezalel Museum, Jerusalem
Hirshhorn Museum, Smithsonian Institute, Washington

1996: "Hommage à Henri Masson", Galerie Jean-Pierre Valentin, Montreal
1996: Galerie Montcalm de la maison du citoyen, Hull
1992: "A legend in his own time", Galerie Diana Paul, Calgary
1991: Retrospective, University Club d'Ottawa, Masson elected Membre Honoraire.
1990: Huiles, Galerie Vincent, Ottawa
1989: Retrospective, Club Garrison, Québec, Masson elected Membre Honoraire
1986: Peintures, Galerie Kinsman-Robinson, Toronto
1986: Pastels, Galerie Vincent, Ottawa
1985: Galerie Kinsman-Robinson, Toronto
1984: Galerie Mihalis, Montreal
1982: Masters gallery, Calgary
1981: Solo, Retrospective, Galerie Kinsman-Robinson, Toronto
1980: Solo, Galerie Klinkhoff, Montreal
1978: "L'art du paysage au Québec, 1800-
1940″, Musée du Québec
1978: Solo, Downstairs Gallery, Edmonton
1976: Solo, Galerie Klinkhoff, Montreal
1976: Solo, Art Emporium, Vancouver
1974: Solo, Galerie Klinkhoff
1974: Solo, Art Emporium, Vancouver
1971: Solo, Galerie Wallacks, Ottawa
1970: Exhibition of Osaka, pavillon du Québec
1970: Bezalel Museum, Jerusalem
1970: Hirshorn Museum, Washington, D. C.
1967: Solo, Galerie Art Lenders, Montreal
1967: Solo, Galerie Wallacks, Ottawa
1964: Solo, Galerie Klinkhoff, Montreal
1963: "Canadian masters of paintings and sculptures", Canadian Group of Painters, National Gallery of London, Ontario
1962: Canadian Group of Painters, Ontario Art Gallery, Toronto
1961: Solo, Galerie L'Art Français, Montreal
1959: Solo, Laing Gallery, Toronto
1958: Solo, Waddington Gallery, Montreal
1957: Solo, Roberts Gallery, Toronto
1955: Solo, Ontario Art Gallery, Toronto
1955: Exhibition, Art Museum of Winnipeg
1954: Solo, Roberts Gallery, Toronto
1954: Solo, Galerie L'Art Français, Montreal
1954: Foyer de l'Art et du Livre, Ottawa
1954: Galerie XII, Museum of Fine Arts, Montreal
1953: Little Gallery, Ottawa
1953: Exhibition of Modern Art, Colombo, New-Delhi
1953: Exhibition of Elisabeth II, coronation, National gallery of Canada, Ottawa
1951: Biennale de Sao Paolo, Brasil
1950: Canadian Group of painters, Toronto Art Gallery
1950: Exhibition with Harold Town, London Art Museum
1949: Exhibition for Boston, United-States, Musée des beaux-arts du Canada
1948: With 5 other Canadian artists ( G. Roberts, Cosgrove, D. Milne, E. Carr et F. Brandtner), Norwood Gallery, West Palm Beach, Floride
1947: Little Gallery, Ottawa
1945: Solo, Eaton's College Gallery, Toronto
1945: Solo, Little Gallery, Ottawa
1945: Group exhibition, National Gallery of Canada, Ottawa
1944: Group exhibition, Yale University Art Gallery, New Haven
1944: Solo, Galerie L'Art Français, Montreal
1944: Solo, Little Gallery, Ottawa
1944: Group exhibition, Museum of Fine-arts, Rio de Janeiro, Brésil
1943: Solo, L'Art Français, Montreal
1942: Unesco, Paris
1942: International Water Colour Society, Brooklyn
1942: Solo, Contempo Studio, Ottawa
1942: Galerie Addison, Massachussets
1941: 1st Solo, Galerie L'Art Français, Montreal
1941: Picture Loan Society, Toronto
1939: Universal exhibition de New York
1939: Solo, Le Caveau, Ottawa
1939: Canadian Group of Painters, Toronto
1939: 57th Spring show, Galerie des Arts, Montreal
1938: 1st Solo, Picture Loan Society, Toronto
1937: Le Caveau, Ottawa
1936: Exhibition of first oils, Ontario Society of Artists, Toronto
1933: Watercolors, pastels and drawings, 1st group exhibition, Ottawa
Canadian Group of Painters
Canadian Society of Painters in Watercolor
Canadian Society of Graphic Arts
Federation of Canadian Artists

Marcel Gingras, Henri Masson, Signatures, Éditions Marcel broquet, 1981
C. Bouchard, Henri Masson, La vision d'un peintre, 1979
Henri Masson, Jouvancourt, Hughes De Published by Montreal Editions la Fregate 1976, 1976
Article in The Time of New York, 1950
Documentary of l'Office National du Film, 1944
Article in the Geographical Magazine, Londres, 1943